It has been another great month at Hashing Ad Space!
It is a pleasure to have you with us in this exciting time for Hashing Ad Space as we continue to power forward toward our goals! Read the 11 point guide below for a complete overview for the month of June!


Below we cover what we have completed in June and what we are working in July.
1. The successful launch of the new Asimi Prize Wheel
This is an exciting feature! The new prize wheel gives everyone a chance to win big and so far we have already had 3 jackpot winners that have won over 5000 Asimi each!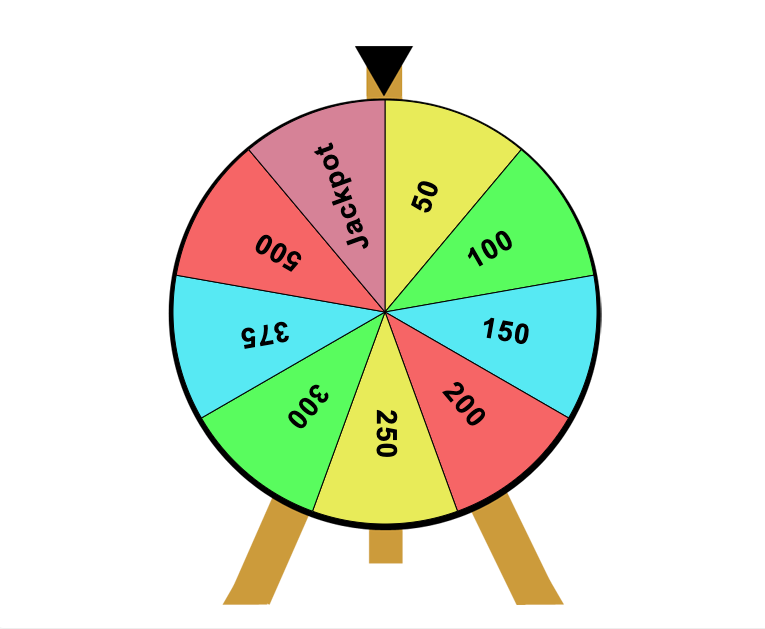 Read more about the Prize Wheel and how to set up to win here
Make sure you are included in the draw! (it's free!)
2. New AsimiPlay Games Added!
Yes! More new, fun puzzle games you can play with a chance to win!
See all Asimi games here
Remember, if you would like to earn for simply sharing a free game, Colour Countdown pays you to play and includes refer-a-friend bonuses!!
3. New Asimi Minting system

Another full month of decentralized payments working perfectly!
This month, we have added a new optional function to elect to be paid minting earnings 1 time per month to save on fees.
You can now easily switch between the two payment options by moving the Enable monthly payment toggle to YES on your Minting Dashboard.



If you wish to continue to receive automatic payment daily, no action is required. If you would like to move to monthly, simply follow the guide.

You can read more about it here


LEARN HOW TO SETUP ASIMI MINTING HERE
4. Asimi Tokens
Asimi was trading lower this month at 1-2c USD. Trading volume remains solid with over half a million Asimi tokens exchanging hands on the Waves exchange this month. See Waves Exchange and watch this video to learn how to get Asimi.
On top of that, with millions of Asimi paid to members' personal wallets so far this year, if you are not already, you can be one of those that are getting paid!

Asimi Burn: We have now officially burned almost 550,000 Asimi tokens! This is designed to start supporting Asimi and we have plans for further burning over the next month.
5. Minting Earnings
The top Asimi minting earners are still earning hundreds of dollars worth of Asimi every week just watching ads...
We've been successfully minting for 987 days! Last week's average Asimi minter earned 255.075 Asimi for minting just 43 ads! The top Asimi minter earned a huge 16952.4606 ($297) last week.

Minting remains the top way to earn at Hashing Ad Space.
See the video setup guide here


6. Affiliate Update
Congratulations to all affiliates earning commissions!
We have seen a big increase in V2E Commissions being paid.
The launch of the prize wheel helps Affiliates with a new exciting tool to promote. Make sure your referrals know to watch their ads to be included.


Also, with the launch of Colour Countdown, you can now earn commissions for simply sharing a free game!

Are you an affiliate? Hashing Ad Space affiliates get paid when their referrals earn! They earn, you earn.

Any registered member can become an affiliate for free. Login and click on the "affiliate resources" tab.
7. Ad Deliveries
Hashing Ad Space ad views continue to power up! 690 Million ads have been shown at Hashing Ad Space! Over 1 million ads every day get seen at Hashing Ad Space! See the Hashing Ad Space statistics here
https://www.hashingadspace.com/statistics.php
8. Advertising with Hashing Ad Space
All Premium Banners remain sold out.
Advertisers can join the waitlist here

The new Featured ad gaining popularity with advertisers as we see thousands of Asimi in ad campaigns being directed to the new featured ad.
Learn more about all advertising products here
Get a continuous flow of leads for your business!
(the secret to online business success)
9. New Members

Hashing Ad Space now has a total of 456,200 + registered members as we march toward our goal of 1 million! If you are a new member and have any questions? See the getting started guide here and/or contact support
10. This Coming Month
We're focused on the following tasks in the coming month:
- New "External Advertising" revenues.
Designed to help Asimi growth, you will start to see new ads being displayed on the site for advertising partners outside of Hashing Ad Space. This is a big step forward in driving Asimi.
- More benefits for Asimi minting and V2E ranks.
It's time to reward loyalty. We know some members religiously complete your tasks daily and we thank you! So this month we have more benefits coming to you.
- A redesign of the Login Ad Stake
We have been working on an improved version of the login stake that we plan to start to develop this month.
- Launch of our New Asimi Minting Page
Our new minting page is almost ready to launch this will help explaining minting and how new members can earn via Miting Asimi
- Verification of Asimi tokens and expansion ideas
With changes to the Waves exchange, we are going through the process of verifying Asimi.
- Sales funnel for Affiliates
The new pro-funnel for HAS is almost ready! Looking forward to launching the new funnel that will not only help you grow your Hashing Ad Space commissions but also help you grow your online business no matter what business you are promoting.
11. General Resource Guides:
Read FAQ:
here
How-to articles:
here
Recent webinar:
here
How-to video guides:
here
Build your own website:
here
Play Asimi Games:
here
Thank you for another great month. We are offering crypto minting, advertising, games, website building, and more than one way to earn crypto absolutely FREE! Be sure to take massive action toward your online business goals this month and utilize the features we offer to help you get there faster.

If you are not already a member, register for free here and get started today to enjoy any or all of our opportunities.
Now is a very important time to accumulate crypto, and by minting Asimi, anyone can earn income from home, every day, for as long as they choose.

Why Hashing Ad Space?
Established in late 2018, we set out to build an ecosystem that offered simple, free income generation for our members. All surrounding one of the most valuable products Online Advertising. Since then Hashing Ad Space has grown rapidly reaching the top 8,000 most visited websites worldwide, approaching 1 Billion ad views delivered, millions of tokens earned, and we are on a mission to help 1,000,000 members from around the globe. As we have accomplished this, we have done so while simultaneously providing effective advertising. Businesses use our advertising to promote their offers, products, and websites to our pre-build audience and at the same time offering reliable daily income for our members by completing simple tasks. Learn how you can get started with Hashing Ad Space to maximize your business success Here

Read more Hashing Ad Space articles here