Congratulations to Maria S who won the first full jackpot prize!
A huge 2,700 Asimi is a very nice first jackpot!
This new Jackpot wheel is exciting and anyone can win! We look forward to many more to come!
Make sure you are in the draw each day for your chance to win. You can get up to 5 automatic entries into the draw each day by meeting 3 different qualifiers.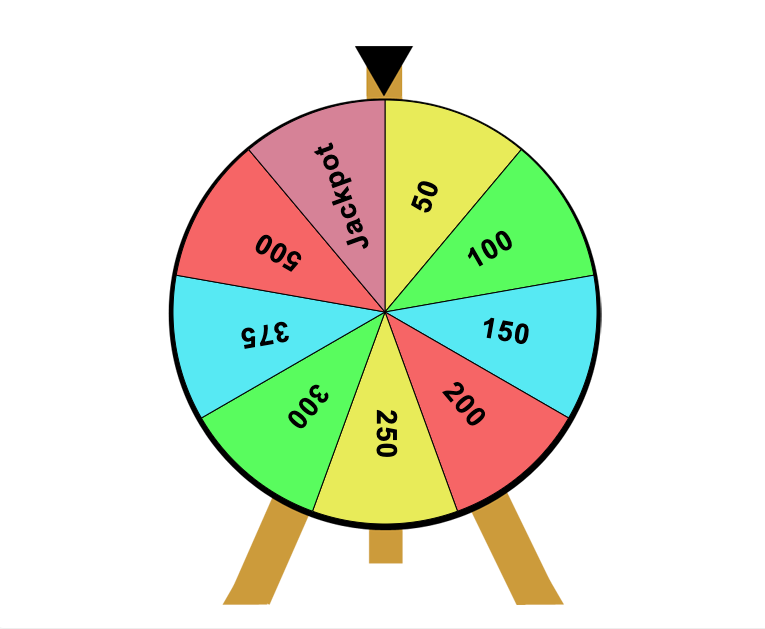 How to enter for your chance to win:



- Watch 25 V2E ads = 1 Entry.

By simply viewing 25 V2E Ads for free In Hashing Ad Space you will receive an entry into the Jackpot!

- Mint Asimi = 2 Entries.
By successfully minting Asimi, you get 2 entries. Learn more about minting and setup here

- Own more than 10,000 Asimi = 2 bonus entries for minting.
If you own more than 10K Asimi in your own Waves wallet and successfully mint for the day, you receive a bonus 2 entries!


Do as much as you can above to maximize your entries in the draw. Not only is it free to do the above, but you essentially earn for completing the tasks too! Talk about a win-win
Log in and navigate to the Jackpot Wheel page.


We have now also added a "previous winners" section to the wheel page.
Scroll down and you can check who is winning and how the Jackpot is progressing!
Read more about how it works here.

June 24 update: We have since had our biggest Jackpot winner so far! Congratulations to Regina who won 6,650 Asimi for just watching 25 V2E ads then spinning the jackpot!!! NICE!

To qualify to spin, simply complete the above 3 simple online tasks, be sure to have the maximum 5 entries each day. A drawing is held each day from all of the entries and one lucky winner will spin the wheel.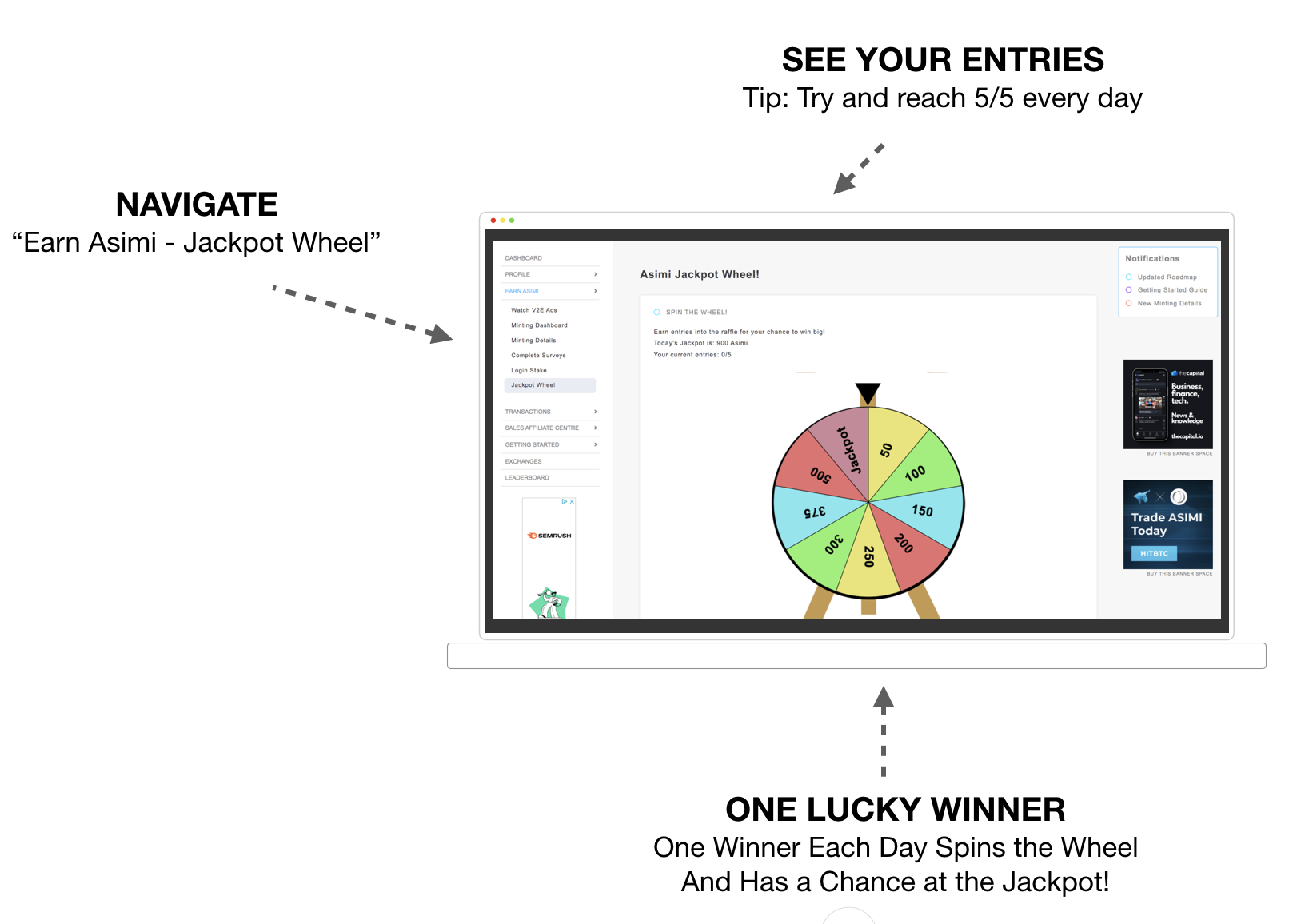 If you are not yet participating in minting and winning with Hashing Ad Space, you can get started here.


THE NEW WHEEL IS A GREAT TOOL FOR AFFILIATES TOO.

If you are a Hashing Ad Space Affiliate and would like to get paid more commissions every day, The prize wheel is a great tool!

You can now spread the excitement of the chance of winning a large amount of Asimi, every day, and in order for your referrals to qualify, they will need to take action in Hashing Ad Space.

Your referral now has more reason than ever to Mint ads, own more than 10K Asimi and watch 25 V2E ads,

Which pay you commissions every day, for life, and increases their chance of winning the jackpot!
We offer one of the best win-win affiliate programs online today.


Be sure to contact your referrals and share with them
how they can qualify for their chance to win. Anyone who qualifies to spin the wheel will win, even if they don't spin the Jackpot.


Have fun and good luck in the draw!


Established in late 2018, Hashing Ad Space set out to build an ecosystem that offered simple, free income generation for members. All of this surrounding one of the most valuable products Online Advertising. Since then, Hashing Ad Space has grown rapidly reaching the top 8,000 most visited websites worldwide, approaching 1 Billion ad views delivered, millions of tokens earned, and is on a mission to help 1,000,000 members from around the globe.As this was accomplished, they have done so while simultaneously providing effective advertising. Businesses use Hashing Ad Space advertising to promote their offers, products, and websites to the pre-build audience and at the same time offer reliable daily income for the members by completing simple tasks.

Learn how you can get started with Hashing Ad Space to maximize your business success Here


Read more Hashing Ad Space articles here