With the listing of Asimi on P2PB2B.io there are additional trading pairs making it even easier to own Asimi. Trade for Asimi with BTC, USDT, or BUSD. There is already trading volume with Asimi/USDT and Asimi/BUSD, with volume expected in Asimi/BTC to follow.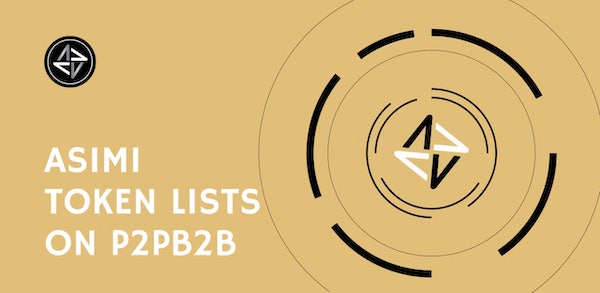 Asimi and Hashing Ad Space set out to enable online earning of crypto for free. Today Asimi provides thousands of people a simple way to increase their online revenue daily. The mission of the company is to empower individuals to embrace their entrepreneurial spirit through online business and live life on their own terms.

As an International Community, Asimi/Hashing Ad Space has harnessed the power of Blockchain and opened the doors to a new way of advertising and earning that ultimately offers people more choice in their lives.

Learn more about the project.

Websites:
Asimi Website

Hashing Ad Space

Official Social Media
Twitter

Telegram

Facebook

YouTube

Instagram

It is easy to join Hashing Ad Space for free at https://www.hashingadspace.com. Sign up and begin earning crypto for free by completing simple online tasks.
Take advantage of the opportunity to effectively and affordably advertise your business to thousands of motivated online users of crypto.

Register an account in P2PB2B.io and take advantage of the price of Asimi and the low fees at this time. You can deposit BUSD, BTC, or USDT to trade for Asimi.


Hashing Ad Space set out to build an ecosystem that offered simple, free income generation for members. All of this surrounds one of the most valuable products Online Advertising.
Hashing Ad Space has grown rapidly reaching the top 8,000 most visited websites worldwide, approaching 1 Billion ad views delivered, millions of tokens earned, and is on a mission to help 1,000,000 members from around the globe.
As this was accomplished, they have done so while simultaneously providing effective advertising. Businesses use Hashing Ad Space advertising to promote their offers, products, and websites to the pre-build audience and at the same time offer reliable daily income for the members by completing simple tasks.
Read more Hashing Ad Space articles here