Asimi Play has just launched a new exciting game ready to download from the Play Store. Players can earn in-app points to redeem for Asimi or for Gift Cards from Amazon and the Google Play Store.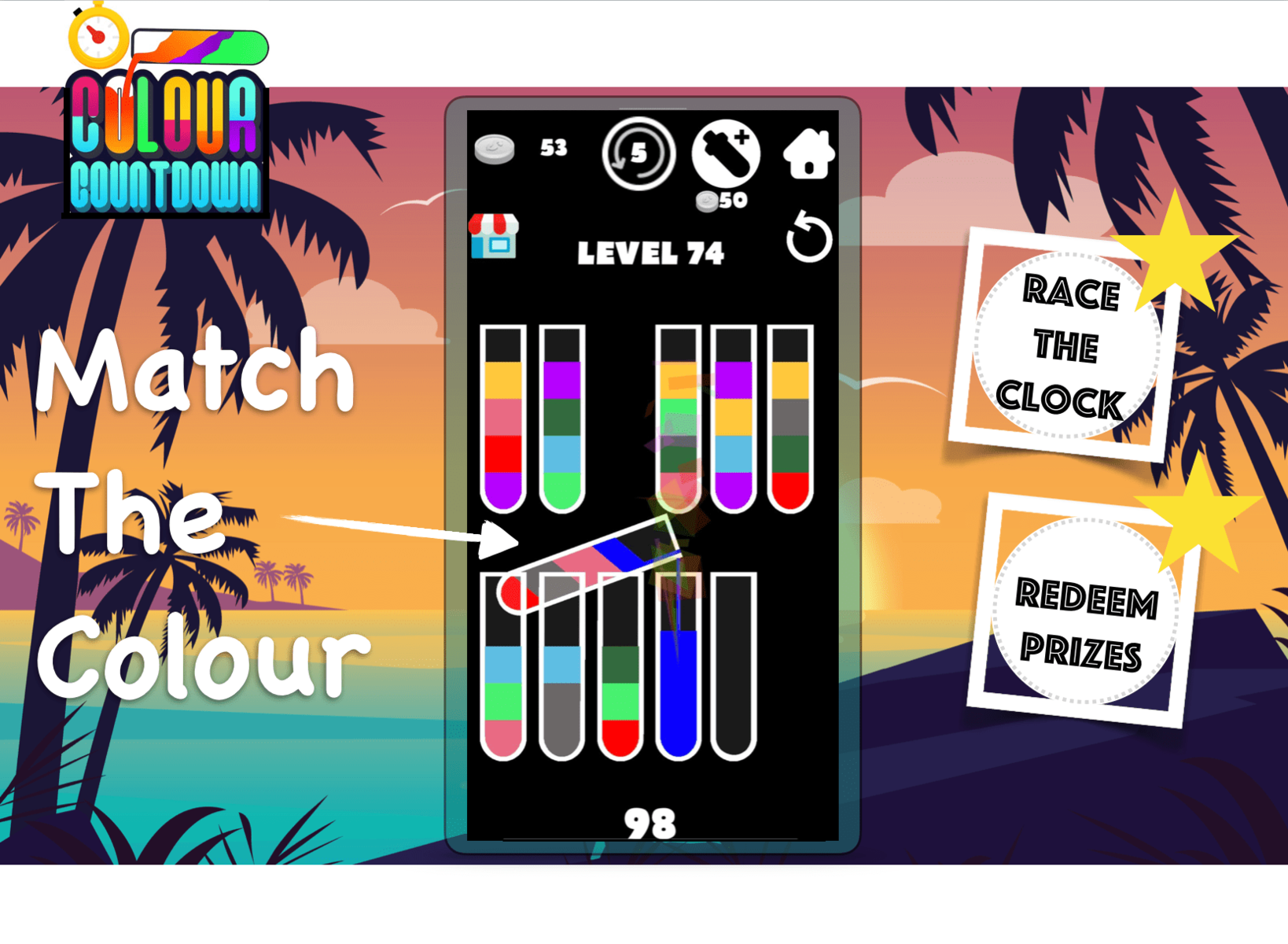 Color Countdown is
A fun puzzle-solving game where:
1. Players can redeem in-app points for real-world prizes by playing, including:
a. Asimi tokens.
b. Google Play gift cards.
c. Amazon gift cards.
2. Players can refer friends and earn a bonus.
3. Absolutely Free to play.
Learn all about this challenging and fun game and find the link to download here
The game just launched 2 days ago and already hundreds are earning!
Anyone who wants to earn some fast share Bonuses
should get started now!
Now is the time to get this out to friends, or groups in order to earn commissions since it just launched!
The first few days of a newly launched game gives players the best chance of getting a LOT of bonuses.
Not only will players earn for every referral, but those referrals also get 100 points when they use the referrer's code! So it's worth sharing for them too.
Full details and a link to download the game can be found here
How to share and earn more points :
Download the game yourself

Share it with your contacts.

Earn 1000 points for every referral.

They also get 100 points for using your code.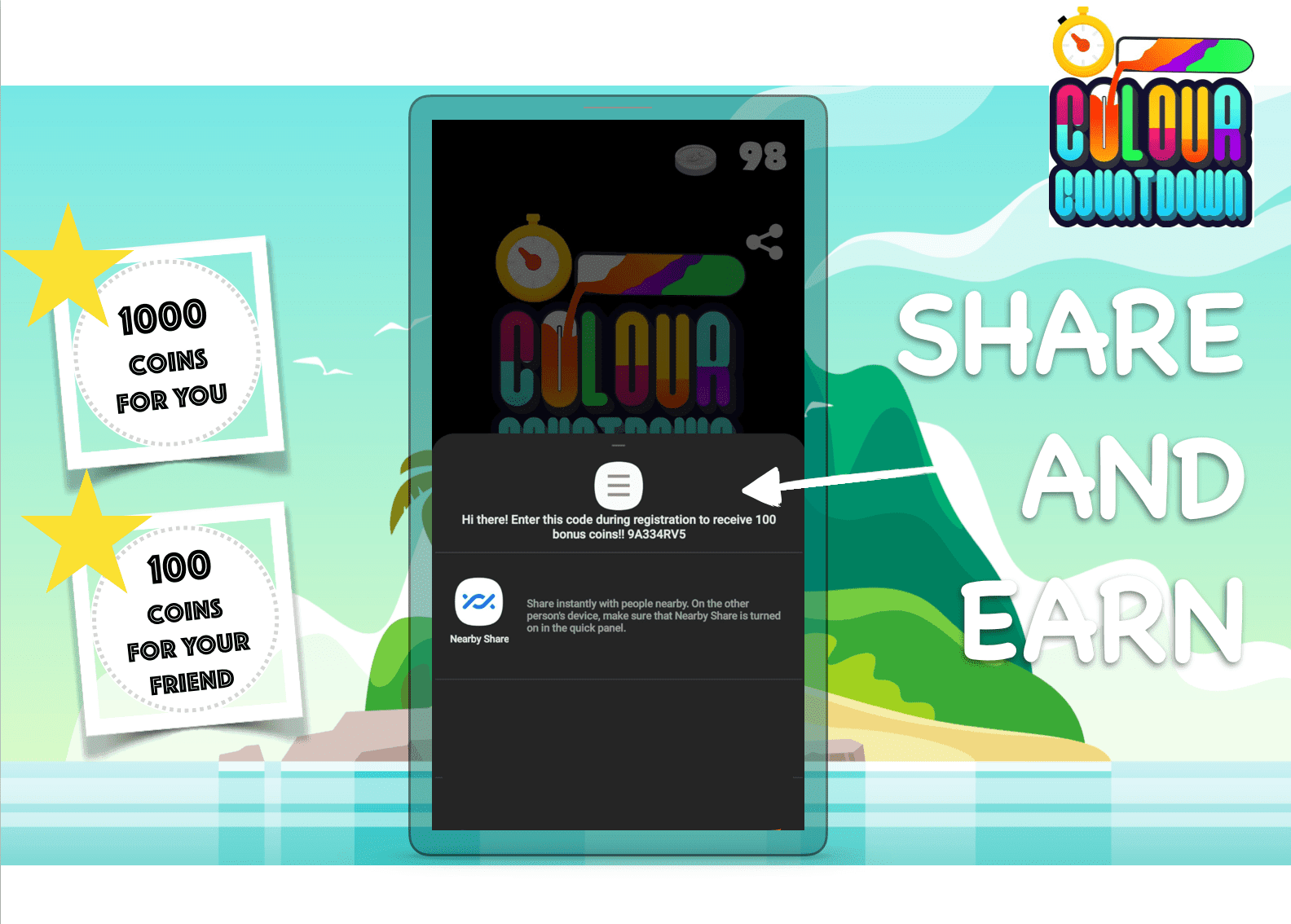 Once inside the game,
Click on the share icon.
Copy your code. (image example above)
Send your contacts a message with your referral code.
Players can copy and share the email example and image below or write their own message or email to share with friends and email contacts, along with the referral code from the game.
Message/email example:
New free game to earn crypto.
Hi "name", I have just started playing a new fun puzzle game that just launched and lets you earn crypto for free just for playing! Take a look!
You can download the game from the Google Play store here.
https://play.google.com/store/apps/details?id=com.AsimiPlay.ColorCountdown
Plus, if you enter my code, you will get 100 Coins As a Bonus!
Here is my code: (Enter your code)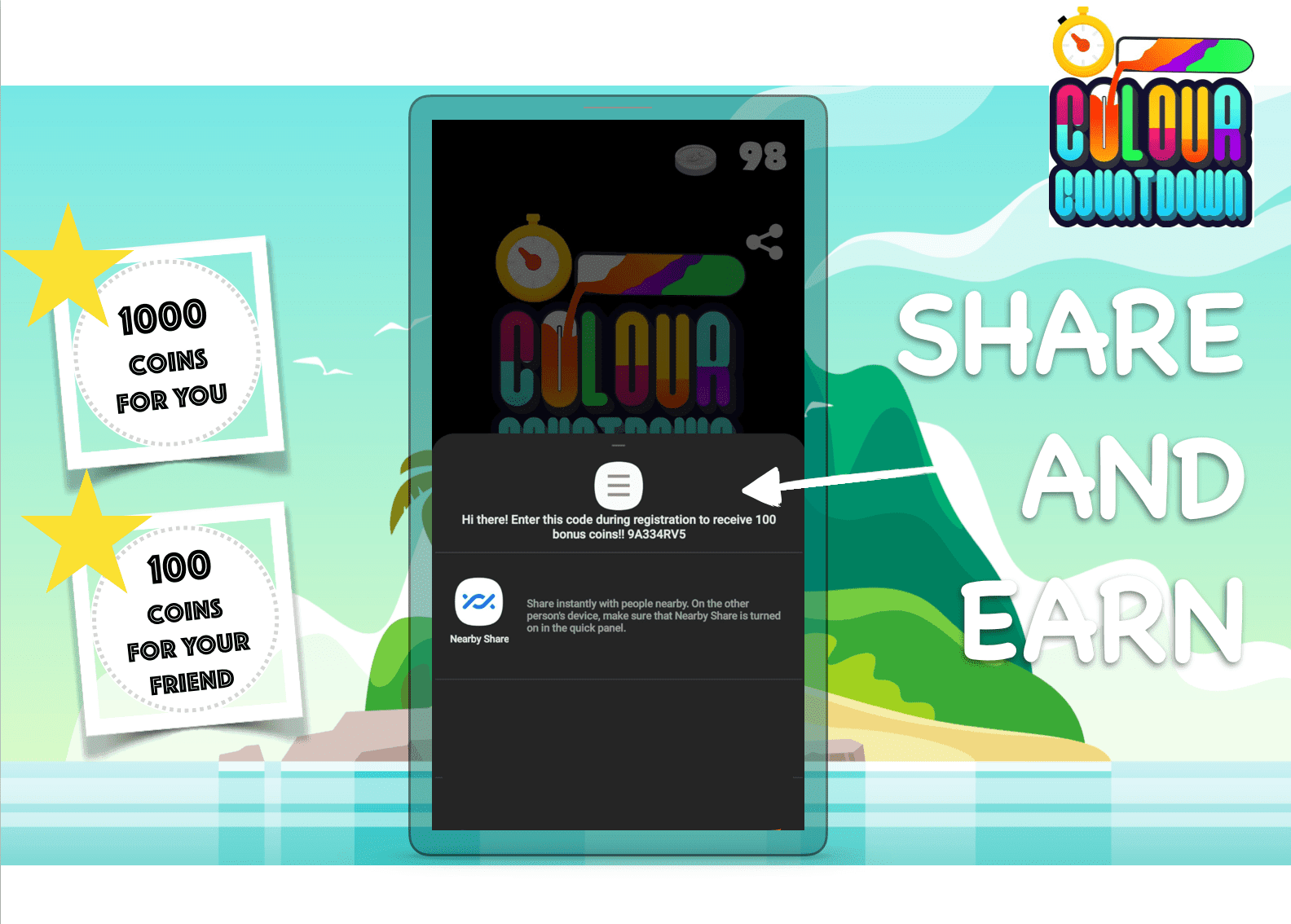 Add that code at registration to earn 100 bonus coins when you reach level 30!
Hope you like it and have fun!
(Your name)
---------------------
Asimi Play is excited to have launched what they believe to be their best game yet!
Learn more and get started playing and earning points today! Just click here.
Anyone who does not have a code to start and would like to claim the 100 bonus points, can reach out to a Hashing Ad Space affiliate and ask for theirs.
Why play games with ASIMIPLAY?
Millions of people around the globe are searching for ways to earn income from home. We see this as a significant issue that most people face and is precisely why we built AsimiPlay. AsimiPlay is designed as a needed solution to bring revenue to the hands of millions by creating fun, enjoyable, and challenging games that anyone can play while also earning cryptocurrency. If you have ever wanted to find something simple that you can do to earn BITCOIN or other tokens such as ASIMI tokens, then this is exactly what you are looking for. It is absolutely free to download and play games with AsimiPlay and earn Crypto for free. The more you play, the more cryptocurrency you can earn, and the more chances you have to win.
AsimiPlay was developed for Asimi as just one more way to earn crypto for completing tasks with this diverse business.
Established in late 2018, Hashing Ad Space set out to build an ecosystem that offered simple, free income generation for members. All of this surrounding one of the most valuable products Online Advertising.
Since then, Hashing Ad Space has grown rapidly reaching the top 8,000 most visited websites worldwide, approaching 1 Billion ad views delivered, millions of tokens earned, and is on a mission to help 1,000,000 members from around the globe.
As this was accomplished, they have done so while simultaneously providing effective advertising. Businesses use Hashing Ad Space advertising to promote their offers, products, and websites to the pre-build audience and at the same time offer reliable daily income for the members by completing simple tasks.
Learn how you can get started with Hashing Ad Space to maximize your business success Here

Read more Hashing Ad Space articles here